Vacation Rental Homes Link Exchange
Featured Property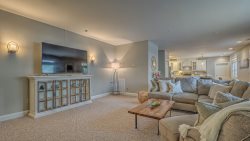 Downtown Lodging - Penthouse
Guest Reviews
The photo's did not do the cabin justice! It lives up to its name and then some. An absolutely beautiful house!!
We had a wonderful time in your beautiful cabin! The craftsmanship is remarkable. Your decor is so homey and professional. Thanks fo...
The cabin was very cozy and on a lovely lot. It was very nicely decorated and offered the comforts of home. The hot tub was an additi...
View More Reviews
Index Left Secondary
Vacation Rental Homes Link Exchange